Last year, the real estate market was so hot that many buyers had to pay over asking price and struggled to get favorable terms. But today's housing market is allowing buyers more room for negotiation and discounts.
This sets the stage for a potential opportunity. There are signs that inflation is beginning to ease, and long-term rates tend to follow inflation. If interest rates decline, home prices would become affordable to more buyers.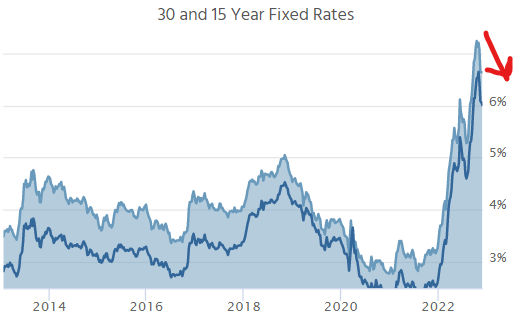 According to HousingWire's Lead Analyst, Logan Mohtashami, "Until mortgage rates fall, you're not going to see a material change in housing. But mortgage rates getting to 5% will actually stabilize the market, that's what we saw in the data. The growth rate of inflation is falling — if it continues to fall, the Fed pivots and the bond market smells this recession."
At the same time, inventory levels remain well below historical averages. If the level of buying activity increases in a market with tight supply, prices will be well supported. And remember, there are ways to bring your payment down today with a temporary or permanent buydown. For more information CLICK HERE
Call me to review opportunities in your local market today.